Bed, King Size
approximately 70 cubic feet
Bed, Double Size
approximately 55 cubic feet
Bed, Single
approximately 40 cubic feet
Bed, Bunk (set of 2)
approximately 70 cubic feet
Dresser, Chest of Drawers
approximately 30 cubic feet
Cedar Chest
approximately 15 cubic feet
Ironing Board
approximately 10 cubic feet
Side Tables
approximately 10 cubic feet
Wardrobe Boxes (30 hangers)
approximately 10 cubic feet
Mirror
approximately 10 cubic feet
Size Suggestion
To receive a size suggestion, select the items you wish to store.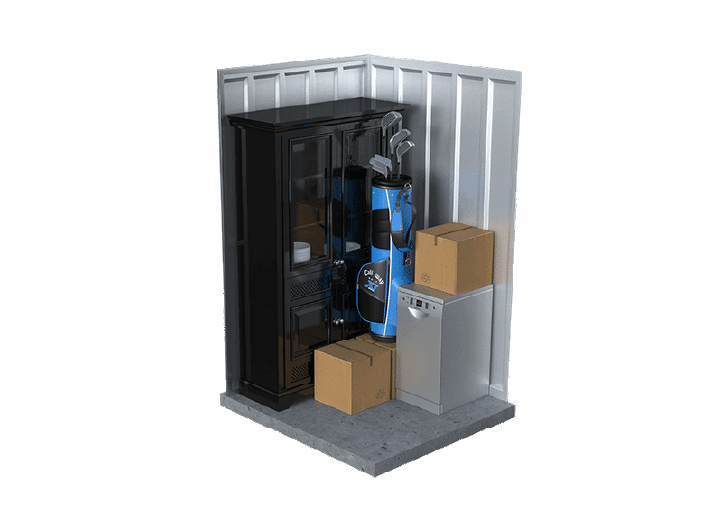 Are there any items I'm not allowed to store?
Yes, for the safety of your items and other customers items we ask that you don't store anything that's flammable, perishable, explosive, or has an offensive order.
Some examples of these items would include:
Snowblowers

Cars

Motorcycles

Lawnmowers

Fireworks

Pet food

Gas cans
If you have questions please reach out to us.